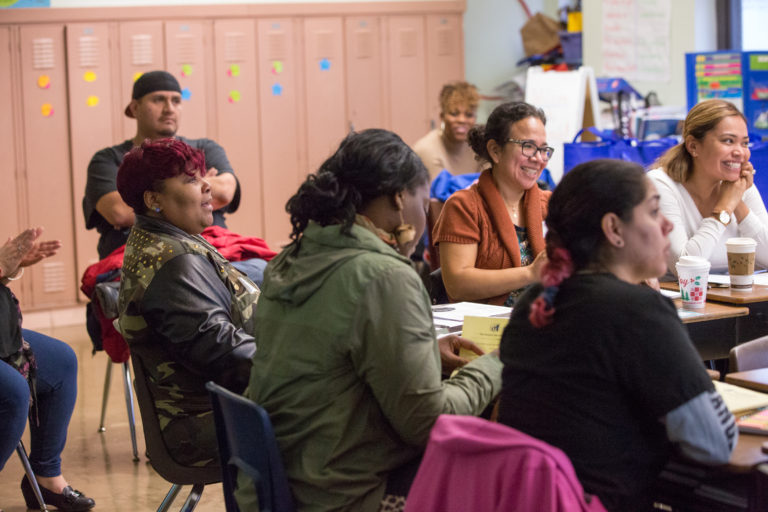 DMDL parents stay involved
Family Engagement provides trainings, materials and activities designed and implemented to meet the needs of parents: Child development, Health and Wellness, Testing Strategies Social and Emotional Learning. Our workshops are presentations to help give caregivers resources and skills to help their student at home.
Workshops are organized to encourage "true" and effective family engagement. The DMDL approach believes there are two key elements to this initiative. First, parents are supportive. They encourage their children and are sympathetic, reassuring and understanding. They show a high level of commitment to their children and their education. Second, parents are active. They are doing something that is observable. This combination level of commitment and active participation is what makes a truly "involved" parent. The goal is to strengthen relationships between the parents with teachers and principals so that they become more actively involved in their child's education.
Featured 'Family Engagement' Opportunities
Want to learn more about our
Family Engagement Opportunities?